CIVIC FL5 TYPE R is considered to be less aggressive but more smooth and refined in exterior design. The K20C1 engine is carried over from its predecessor, but received some incremental changes such as new turbocharger, revised exhaust, cooling and gearbox to achieve the extra performance. Now this most powerful ever Vtec turbo is able to deliver 330ps of power (315ps for US-spec model) and 42.8kgm of torque at maximum. The adaptive suspension is featured in the new FL5 as well, allowing a compliant ride during normal driving and more firm, precise cornering at the track or fast driving situations. Chassis rigidity is improved to achieve better handling performance, too.
We have already launched a series of suspension and chassis for CIVIC FL5 TYPE R now to further improve its performance and driving pleasure. Also there are more upgrades kits still in development, so be sure to stay tuned.
11 items available for the Civic 11th Gen:
ARM
8646 REAR CAMBER KIT | Pillow Ball Equipped.
8647-S REAR CAMBER KIT | Harden Rubber Equipped
HARDRACE camber kit reduces tire wear and increase tire durable. Equipped with superior quality bushing, provide advanced stability and accurate response steering, especially during high speed driving and cornering.

. One-piece, OE design
. Provides stability
. Assists to reduce chassis twist and flex.
. Increases steering response
. ED process and painting for extended control arm life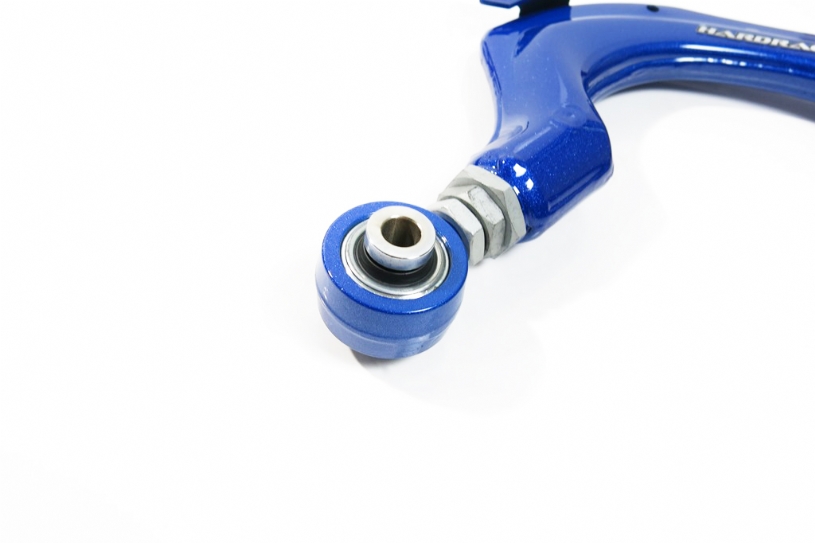 8648 REAR TOE KIT | Pillow Ball Equipped
8649-S REAR TOE KIT | Harden Rubber Equipped
Toe arms allow for fine-tuned adjustments to the rear toe in/out setting of the vehicle. It helps to raise straight line stability and road control. Toe arm made of high-strength steel alloys to offer high durability, strength and yet remain light-weight.

. ED process and painting for the highest durability
. Provides stability, increase steering response
. Direct bolt on designed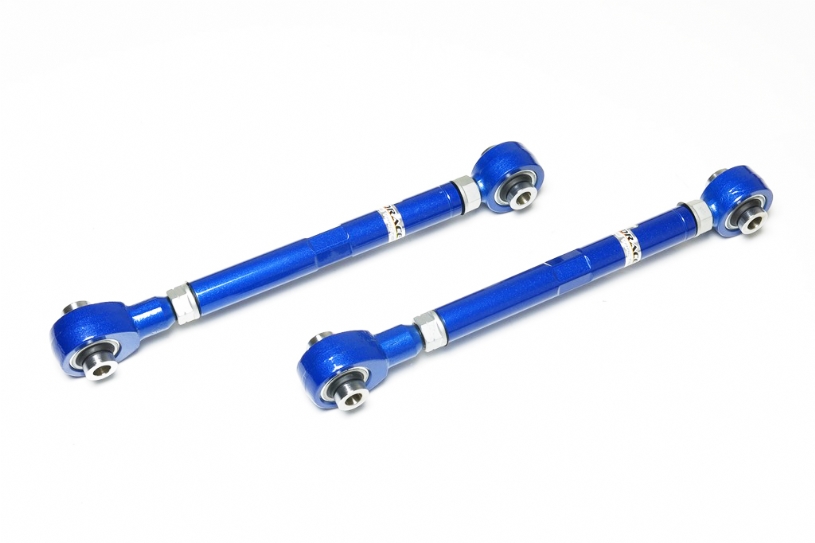 Q0957 REAR LOWER ARM
The rear lower arm allows fine adjustment to the rear end camber setting of the vehicle. It can either help maximize wheel contact patch to improve cornering grip or get your car back to original alignment specs after lowering to prevent uneven tyre wear. The arm features improved construction and materials made of boxed steel alloy to offer superior strength, durability over the factory stamped steel pieces. The equipped high quality pillow ball bushings also provide much more solid and precise handling response.

. Offers camber adjustability to suit various driving conditions
. High-strength boxed steel alloy construction
. Premium quality pillow ball bushings equipped 
. Improve handling performance
. OE direct replacement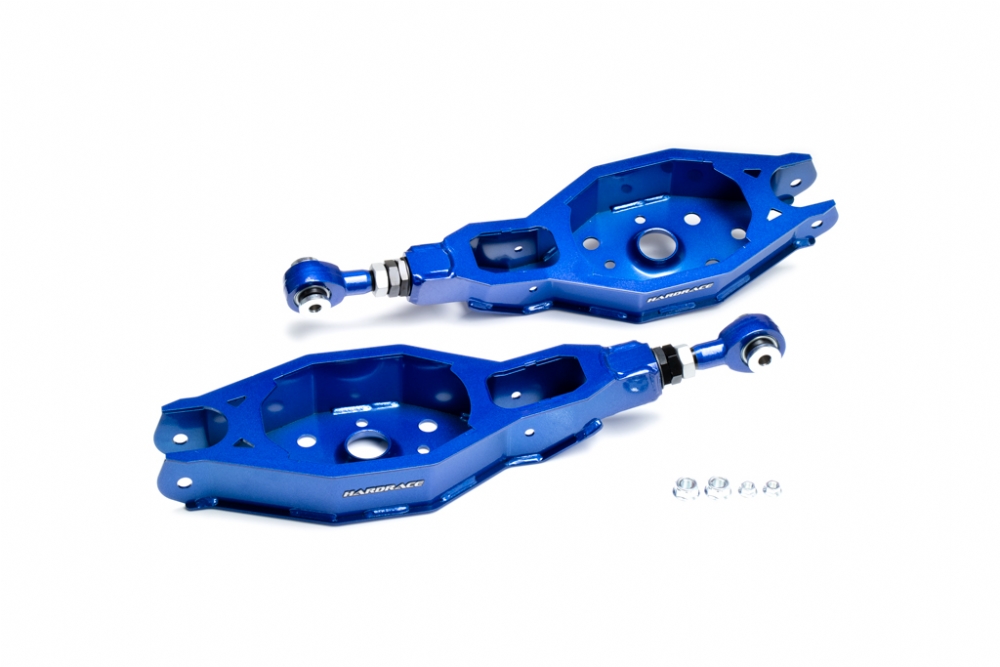 BUSHING
Q0929 REAR TRAILING ARM BUSHING | Pillow Ball Equipped
Pillow ball bushing provides excellent driver feedback, precise control and solid suspension feel. The bushing is made of precisely made high molecule plastic tube and specific steel alloy for superior durability and reliability. The Outer side utilizes TPV material anti-dust boot, 100% resistant from dust, water and oil, extend the lifespan of the bushings.

‧ Excellent driver feedback
‧ Increase steering response
‧ High quality spherical joint bearing
‧ Solid response
‧ OEM direct replacement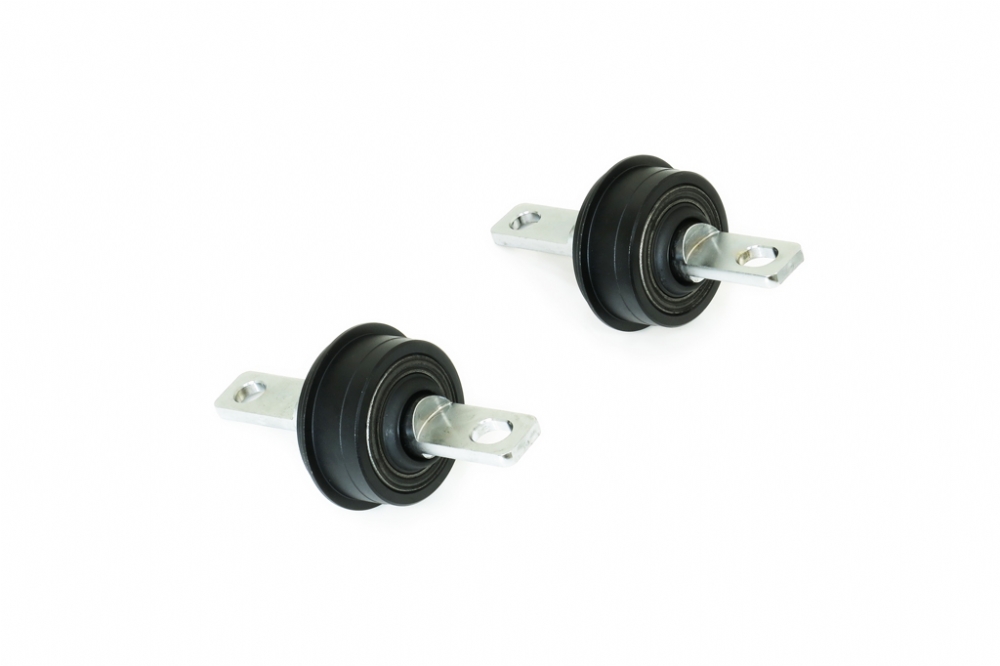 Q0234 REAR TRAILING ARM BUSHING | Harden Rubber Equipped
Harden rubber bushing made with high strength and anti-crack rubber material, solid steering response and driving suspension feel, resist side inclined while cornering at high speed maneuvers

. Reduces vibration
. Provides stability
. Increase steering response
. OEM direct replacement
. Regular greasing not required
. No noise or squeaks
Q0958 REAR KNUCKLE BUSHING - CONNECT TO LOWER ARM | Pillow Ball Equipped
Pillow ball bushing provides excellent driver feedback, precise control and solid suspension feel. The bushing features precisely made high molecule plastic tube and specific steel alloy for superior durability and reliability. The Outer side utilizes TPV material anti-dust boot, 100% resistant from dust, water and oil, extend the life of the bushing.

‧ High quality spherical joint bearing
‧ Excellent driver feedback
‧ Increase steering response
‧ Solid response
‧ OEM direct replacement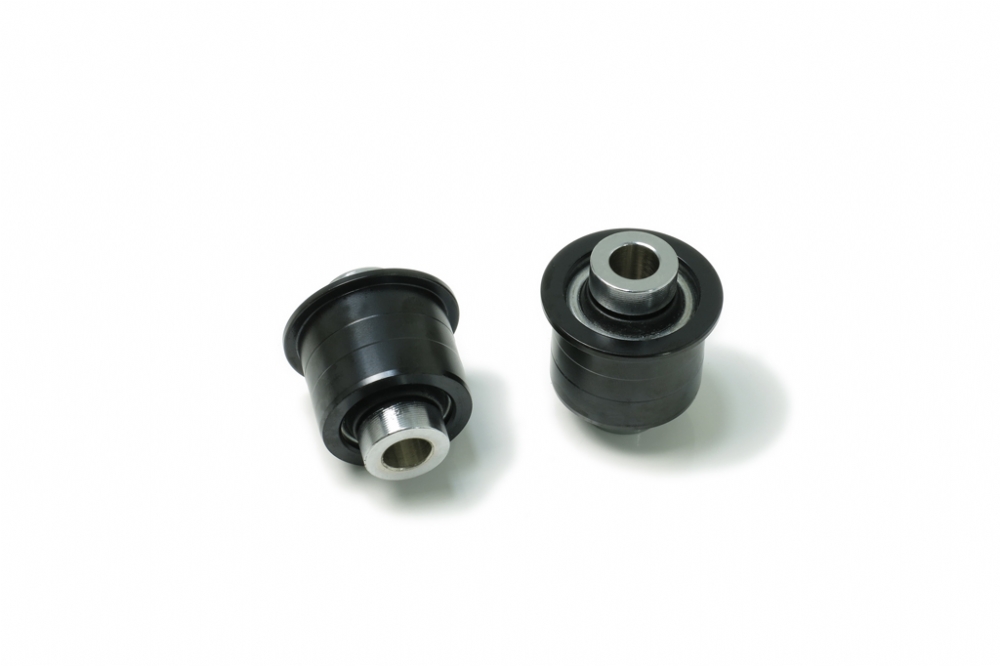 Q1027 SHIFTER CABLE BUSHING
HARDRACE SOLID SHIFTER BUSHING is made of high quality CNC billet aluminum. It is able to enhance the precision and response of shifting, and make faster, more consistent shifts.

. Direct bolt on for easy installation
. Maintains consistent shifts, even in harsh racing environments
. Allows to interact with the transmission in proper alignment
. Resulting in a crisper, more precise shift every time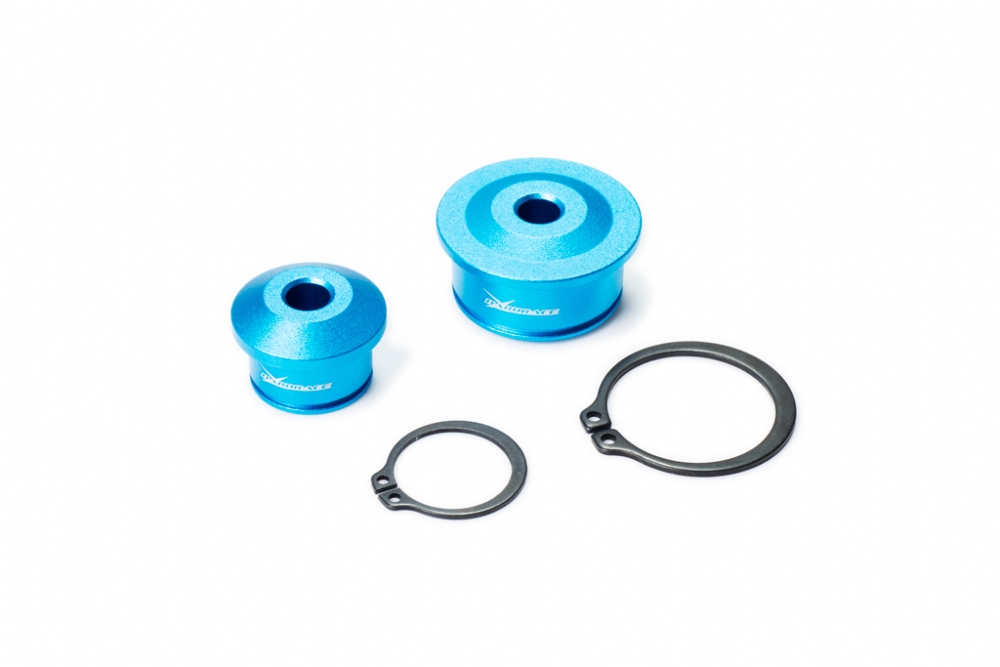 STABILIZER LINK
8659-340 ADJ. STABILIZER LINK
The essential for getting connected!

HARDRACE adjustable stabilizer links allow you to fine tune the position your sway bar for optimum handling. The adj. stabilizer link manufactured from high tensile steel with tight ball joints and rubber boots for superior strength and rigidity to extend its life. An absolute must for any lowered vehicle.

. Adjustable sway bar end links
. Self-lubricating plastic bearing and bracket
. More direct energy transfer and feel
. Improves handling performance
. Perfect for lowered vehicles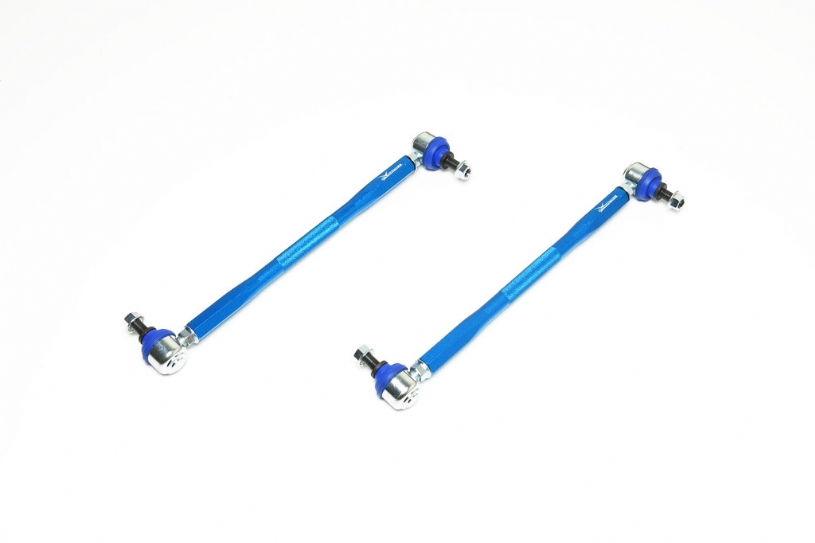 8655 REAR STABILIZER LINK
HARDRACE Stabilizer Link precision assembly production enables spheroid, self-lubricating plastic bearing and bracket has a tight joint, providing a high quality and longer life

. More direct energy transfer and feel
. Constructed of high-strength aluminum alloys that offer durability
. Manufactured to match OE fit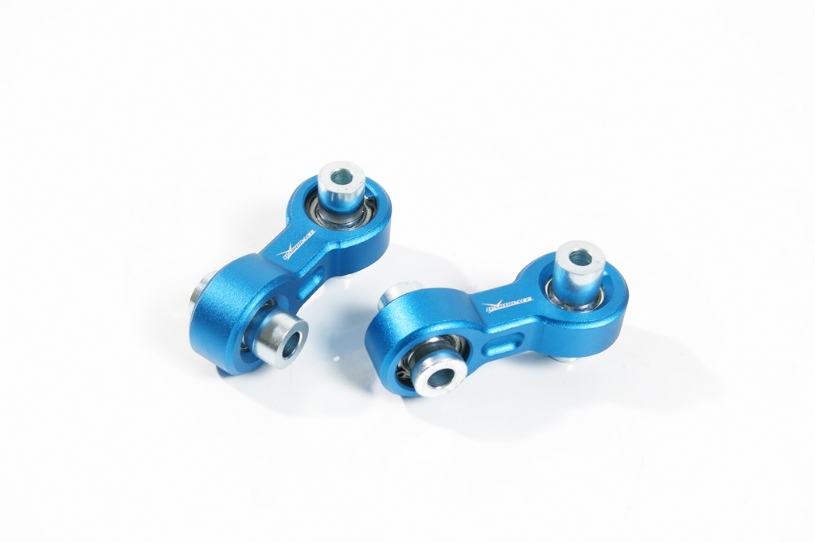 Illstration of installed state